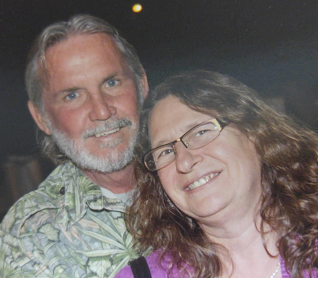 Suicide.
It's a word that has a stigma.
It's a word that's hard to say and talk about.
But, for those who have been affected by it, it's a word that's even harder to live with, and that's why Tammy White has a mission. Through the Bobby White Foundation, she and her volunteers hope to change the stigma...open the dialogue... educate the community...to hopefully prevent a suicide. And for those that are left behind when it can't be prevented, she wants to offer help from someone who, sadly, gets it.
According to experts, it is really important to care for our mental health all the time but especially during this pandemic. Suicide rates are up and when 1 suicide can affect on an average 137 other people, that makes it is a community crisis.
In this episode you will hear...
Tammy's story of why she created the foundation

What local communities may be missing in services for those affected

The Purple Folder Program

Why we need to think differently about "mental health"

Staggering statistics related to suicide including what makes people 400 TIMES more likely to attempt or die by suicide

4 things that can help reduce completed suicides or prevent suicide attempts

How the Bobby White Foundation is helping the local community and how YOU can help the foundation in it's efforts
If you or someone you know are struggling, call 1-800-273-TALK(8255) Or Text TALK to 741741
For more info & resources, please visit the Bobby White Foundation Facebook Page and the website at www.BobbyWhiteFoundation.org
May is Mental Health Awareness Month. Consider designating The Bobby White Foundation to receive donations when you shop through smile.Amazon.com